The journey begins...
The production of Slice Of Life started in the hot summer of 2014.

A big part of the film takes place in the car interior so we needed to find a car that we could use. Our wish was to find a car from the 80's . After long search we found our star car – The Citroen BX. The car was neglected in someone's back yard for 10 years and it wouldn't start, but the interior of the car had a beautiful SciFi potential. We immediately fell in love with it, and decided to buy it. We had to pay the towing service to transport it across the town to my place. My place is also a studio, a home studio.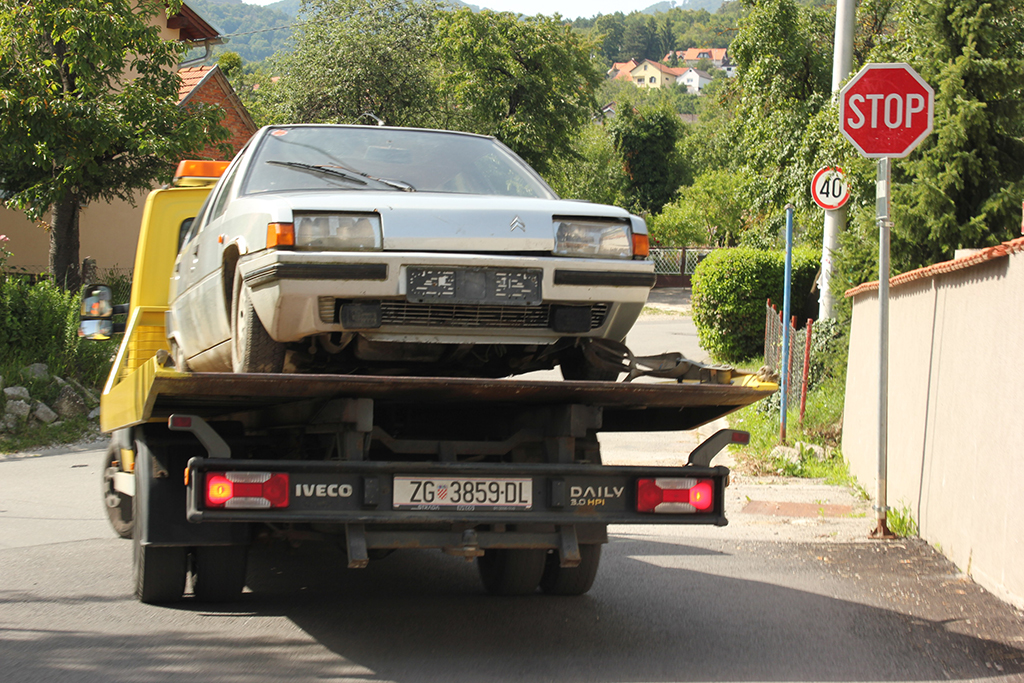 After thorough cleaning we started to pimp it into a SciFi flying car.
We spray painted the car red, pulled out the passenger seat and on it's place I started to build consoles with monitors and blinking lights.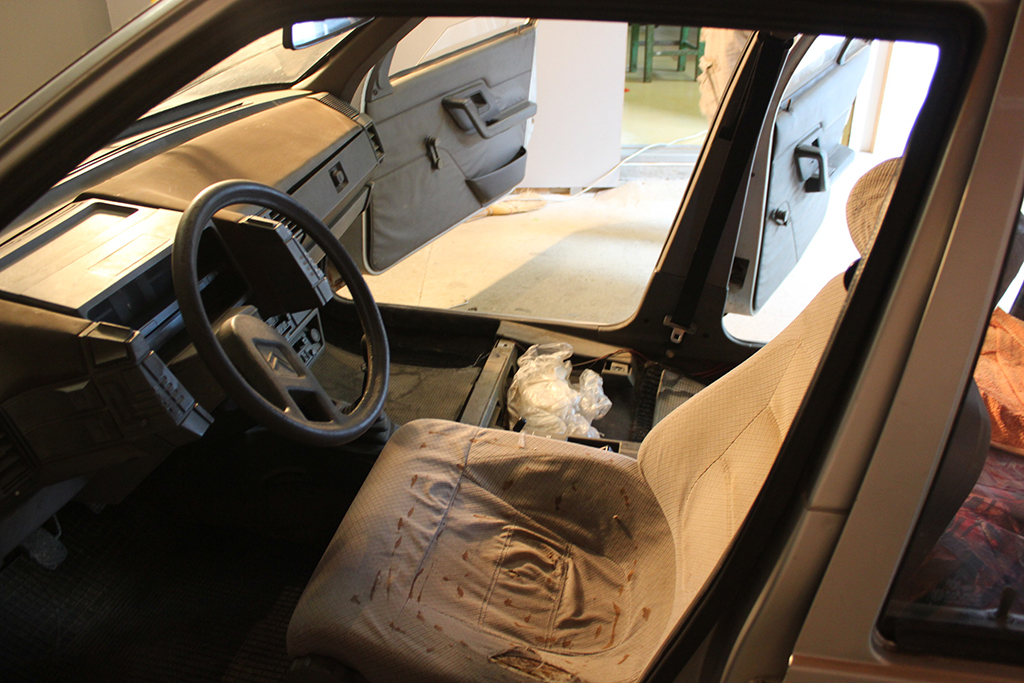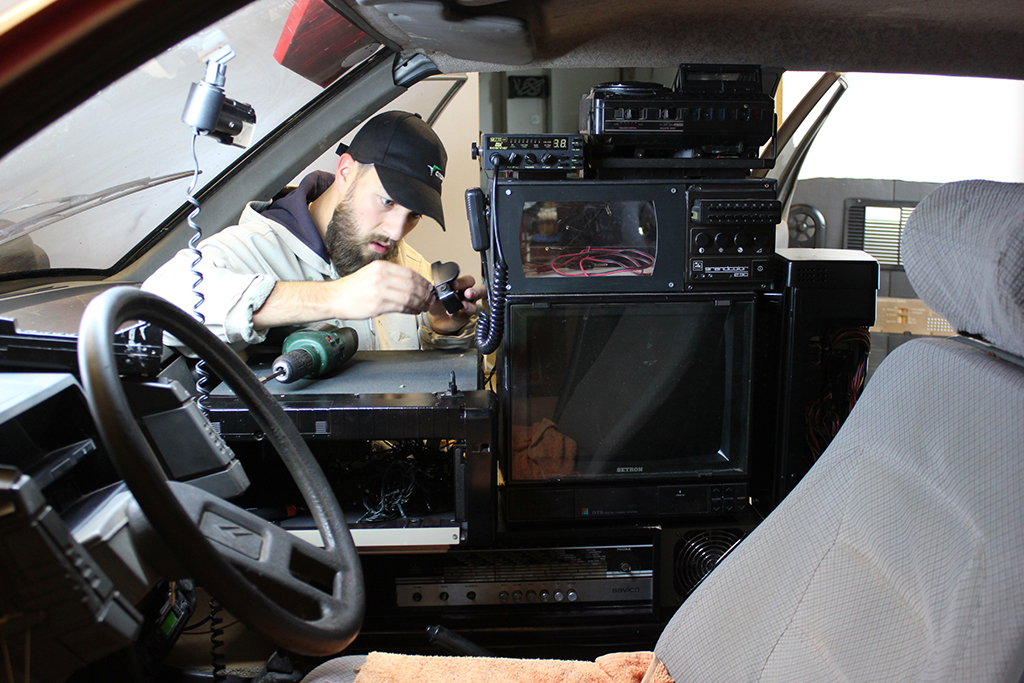 I've built all the consoles from scrap material that I collected. Computer monitors were fitted into the consoles, and footage was feeded to the monitors from dvd players and a laptop.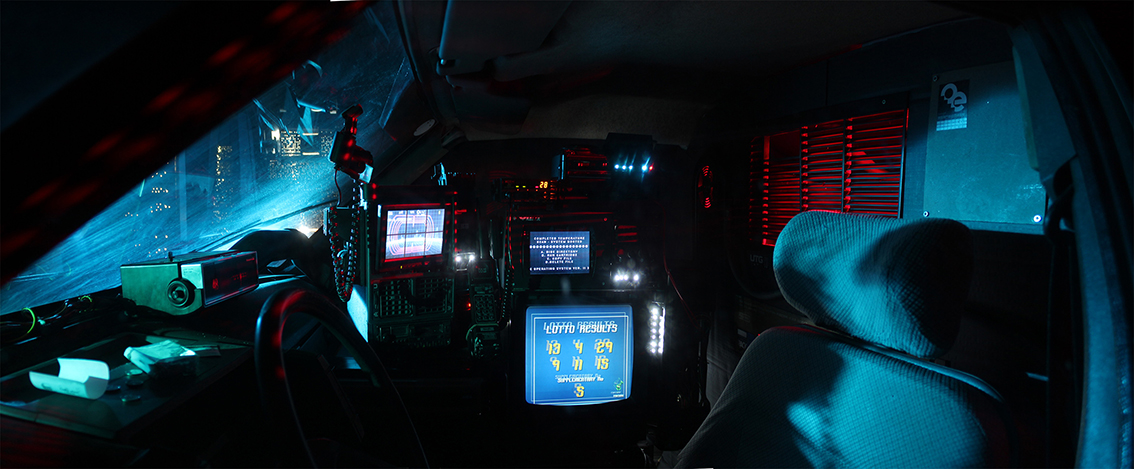 We used around six lights for each setup, with red and cyan color gels to give it that signature 80's look. To make the shots visually interesting, we were spraying rain on the windshields, used a lot of smoke, flickered the lights...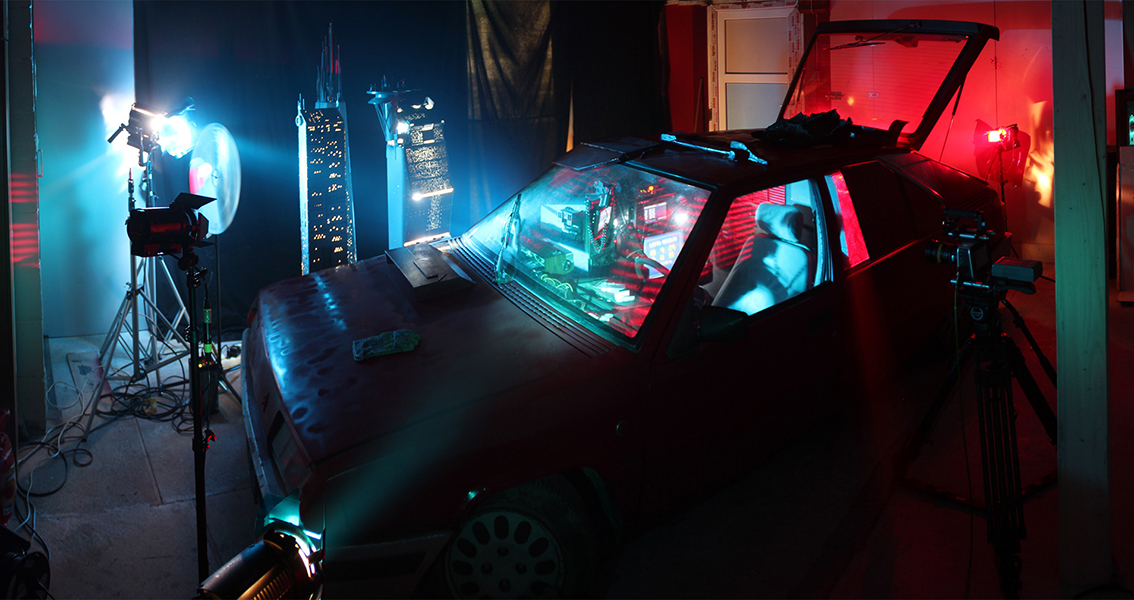 Also, to give the illusion of a city exterior, we put real miniature buildings on a dolly and moved them outside the car windows. We wanted to do as much effects in camera. As we filmed it during the summer, it was super hot inside our studio, and our actor had a really hard time sitting in the car for 8 days – in a warm leather jacket.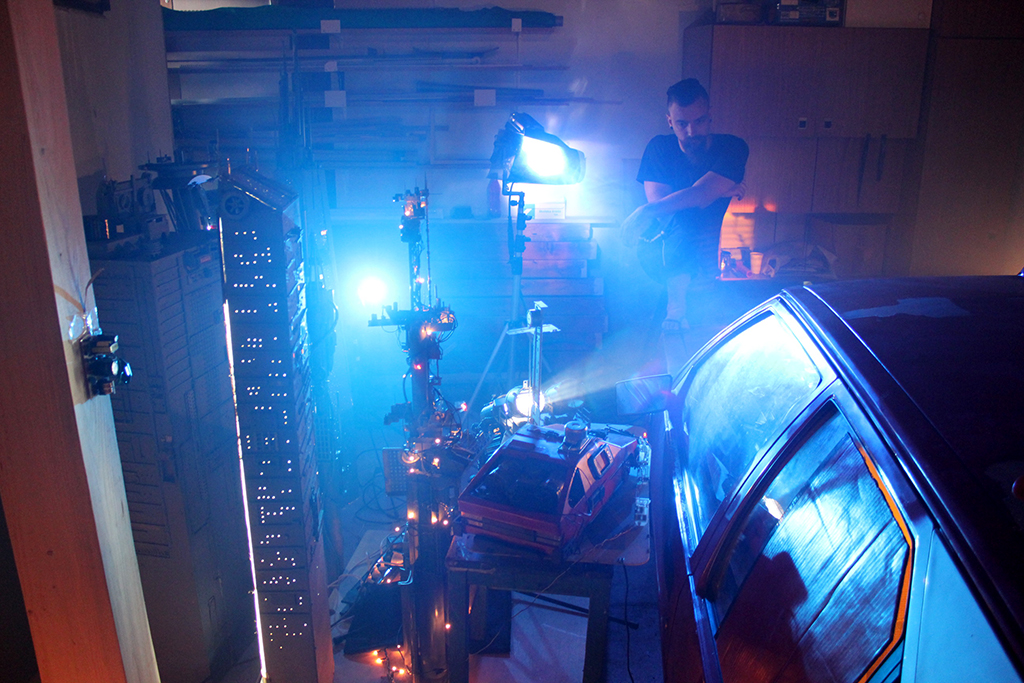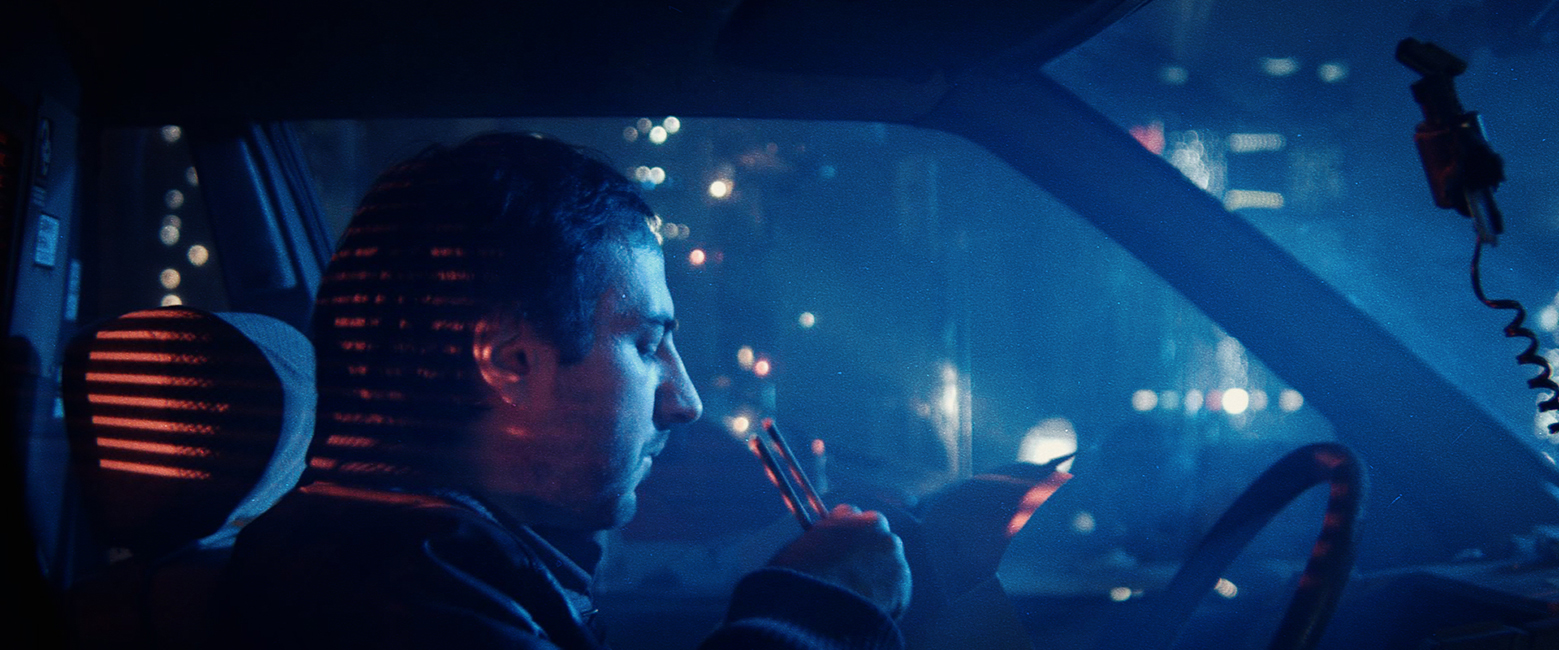 For one shot we put the camera inside of the car and created the parking lot exterior with miniatures.



Even though the miniatires were just a couple of inches outside of the car window, in camera it looked completely realistic. Talk about the power of miniatures!